Auction
Printer-friendly version
FASA Benefit Auction
!!! New Auction Format !!!
The Folk Art Society is planning an ONLINE AUCTION for one month prior to the Memphis Auction. Photographs and descriptions of the objects will be uploaded to the online auction Website as received, and bids will be taken until 12 midnight, November 1, 2015. These bids will become the starting bids at the live and silent auctions, and if no higher bid is reached, the online bidder will be successful. Online bidders will also have the ability to submit absentee bids.
This new format will give more bidders a chance at auction items even if they are not present at the live auction. In order for this new format to be successful, we need commitments for donations of art objects earlier than usual. If you would like your donated object to be considered for the online auction, please let us know the details of the object (including a digital photograph) to reach us no later than September 15, 2015.
If you do not wish to mail your donation before the conference, bring one, two or more "suitcase-size" art works to the conference, and these objects will be placed in the silent or live auction on Saturday, November 7 at the Peabody Memphis Hotel. The same requests apply as in the past [see below]. Please send information about your objects, including artist's name, home town, medium and size.
***Please note: If you are planning to mail your items, please send them by UPS, FedEx or US Postal Service to the attention of Carol Crown, 54 Cherry Lane, Memphis, TN 38117, between August 15 and September 5. Please include the above information (artist's name, home town, medium, size) for each object. Please call Randall Lott, 678-640-5481, if you have any questions about the auction.***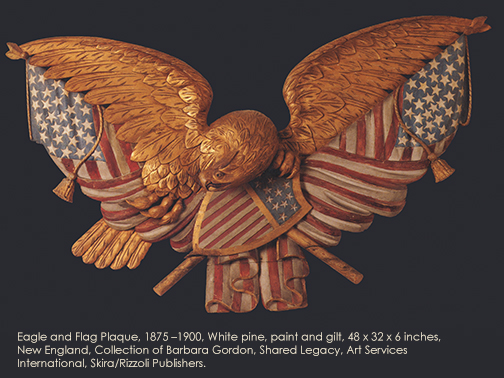 The Folk Art Society will not accept donated objects with a reserve or minimum bid, and all donated objects will be sold regardless of price achieved. The Folk Art Society does not guarantee that the auction sale price will meet donor expectations or suggested price range.
The list of donors will appear in a subsequent issue of the Folk Art Messenger. These donations are tax-deductible to the extent allowed by law, and each donor will receive a Gift-in-Kind receipt.
Note: A portion of the proceeds from the auction will be donated to the Herbert W. Hemphill Jr. Memorial Art Fund, which purchases an art work or restoration of art each year for donation to a museum or university. This is the Folk Art Society's only fund-raising event each year; its success depends on your generous contributions and participation.
Package Handling
A packer and shipper will be available at the hotel to handle your purchases immediately following the auction. All auction items must be picked up at the conclusion of the auction, and the Folk Art Society assumes no responsibility for them.
Conference Packets
Cards and brochures for FASA member-dealers may be displayed at the registration tables by request. Such information received before October 15 will be placed in the conference packets. Brochures from other non-profit organizations and museums also are welcomed. Please send at least 100 copies to Chairman Carol Crown, 54 Cherry Lane, Memphis, TN 38117.