Text and photos by Larry Harris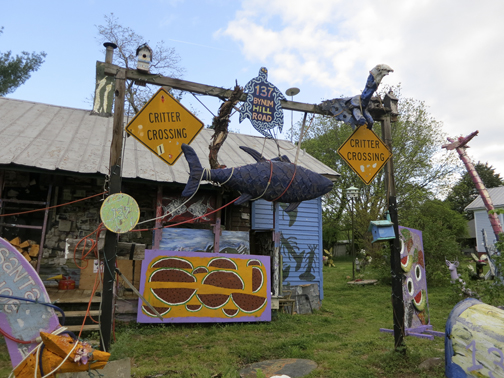 It had been 17 years since my first visit and six years since my last visit, but Clyde Jones and his Critter Crossing were both doing fine on this crisp and clear April morning in Bynum, N.C. Clyde welcomed me at his front porch, knowing that I looked familiar. Then he remembered the bus tour that I led from Houston for the Orange Show Center for Visionary Art, back in 2007.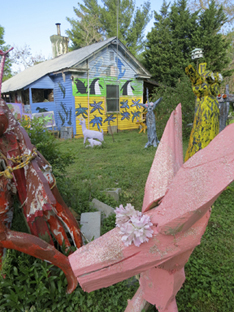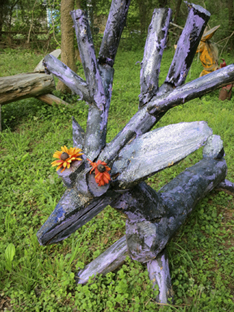 "When are you bringing back all those Texas women?" Clyde asked, recalling our pilgrimage to one of North Carolina's most beloved visionary artists.
Following a chat on the front porch, Clyde invited me to spend as much time as I wanted exploring his colorful environment. Then he