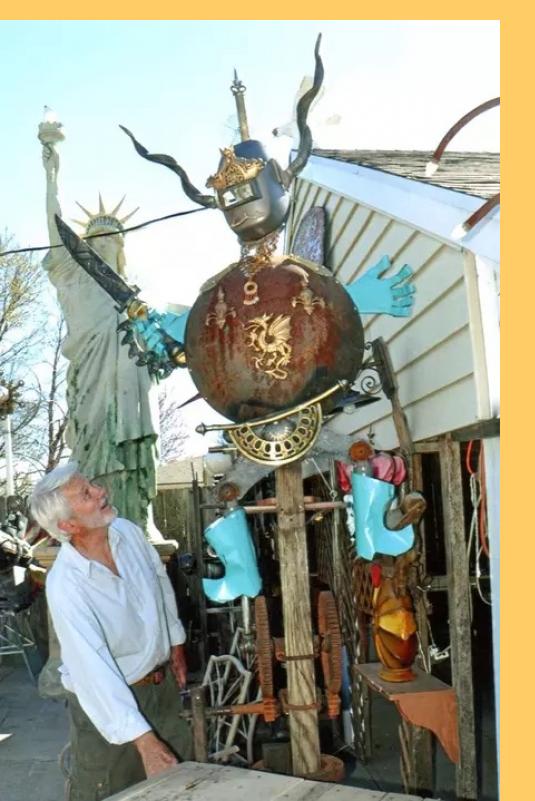 To celebrate 25 years of exhibiting grassroots art by Kansans, the Grassroots Art Center in Lucas offers three exclusive field trips to artist environments in June, July, and September.
In conjunction with the 25th anniversary exhibition Flying Free: 25 Years of Grassroots Art, on display through Oct. 31, the field trips are a rare opportunity to meet with artists and caretakers of yards, homes, and gardens filled with sculptures of all kinds. Grassroots Art Center founding director Rosslyn Schultz will introduce each artist and site. All tours begin at 10 a.m. Carpooling is available and details for each trip will be sent to those who register.
On June 24, Wichita is the destination for a tour of Gary Pendergrass's "Steam punk" magical land filled with ornate birds, engines, masks, and statues. Chris Poelma will open Dan Beck's carved limestone sculptures and colorful garden that earned him the name "Local Deity." Fee is $20 per
person.
To sign up for the tours, click "Shop" at www.grassrootsart.net.