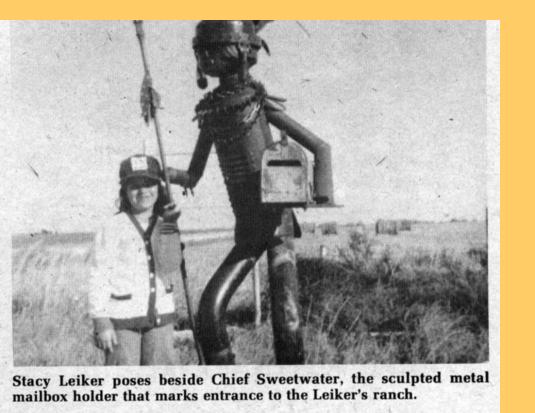 Tuesday, September 14, 2021
Tuesday, September 14, 2021
On Sept. 14 in Hays, the tour will feature scrap-metal mailbox artist Curly Leiker's home and workshop, and a visit to stone sculptor Pete Felten's post rock limestone courtyard and Stone Gallery including insights on the paintings of Bruce Burkholder. Fee is $20 per person.
LUCAS, KS – To celebrate 25 years of exhibiting grassroots art by Kansans, the Grassroots Art Center in Lucas offers three exclusive field trips to artist environments in June, July, and September.
In conjunction with the 25th anniversary exhibition Flying Free: 25 Years of Grassroots Art, on display through Oct. 31, the field trips are a rare opportunity to meet with artists and caretakers of yards, homes, and gardens filled with sculptures of all kinds. Grassroots Art Center founding director Rosslyn Schultz will introduce each artist and site. All tours begin at 10 a.m. Carpooling is available and details for each trip will be sent to those who register.
To sign up for the tours, click "Shop" at www.grassrootsart.net.