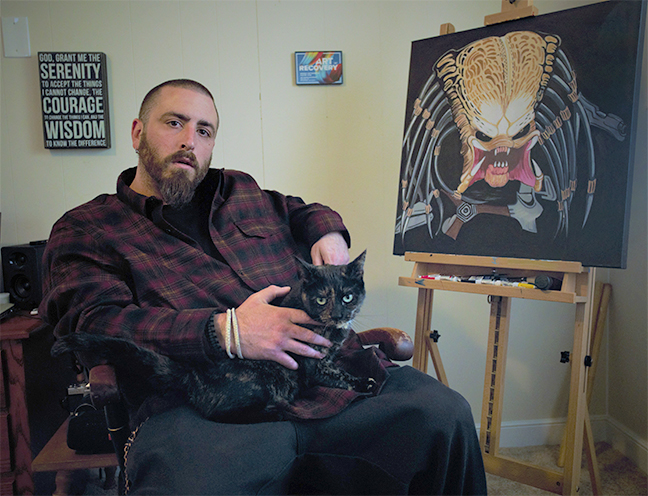 All photographs by Charlie Thedieck
For an artist of his talent, Charlie Thedieck is quiet, shy and deferential. But his enthusiasm shows when he speaks about his two passions: art and helping people with mental health and substance abuse issues. In his current work, he has combined these two interests. Charlie is a Certified Peer Recovery Specialist (CPRS), working at Richmond Behavioral Health Authority (RBHA) in Richmond, Va. He counsels clients and also offers them art classes.
Those who are Peer Specialists have suffered and recovered from a mental illness or substance use disorder. After 500 hours of working directly with clients and intense training, the Peer Specialists can then work full-time with clients who have the same disorders as they have had.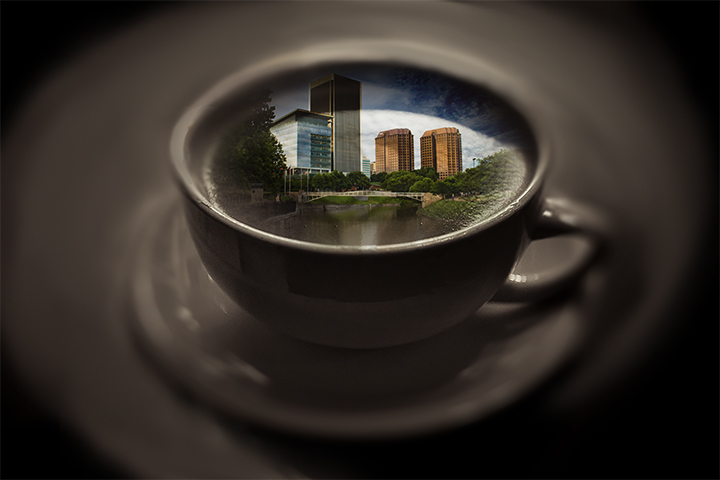 Charlie was diagnosed with schizophrenia when he was 20 years old, having become ill at 18. He was in and out of hospitals during his 20s, and he credits his family, particularly his aunt and grandmother, with supporting him financially and emotionally.
Then there is his art. Charlie is self-taught in painting. He remembers that his interest in art began at age ten. He had a poster of a dinosaur in his room, and one day he decided to copy it on paper. The likeness he drew was duplicated perfectly. His parents were "blown away" and provided him paper to draw on. By the time he entered high school, he had a thick binder of paintings and drawings.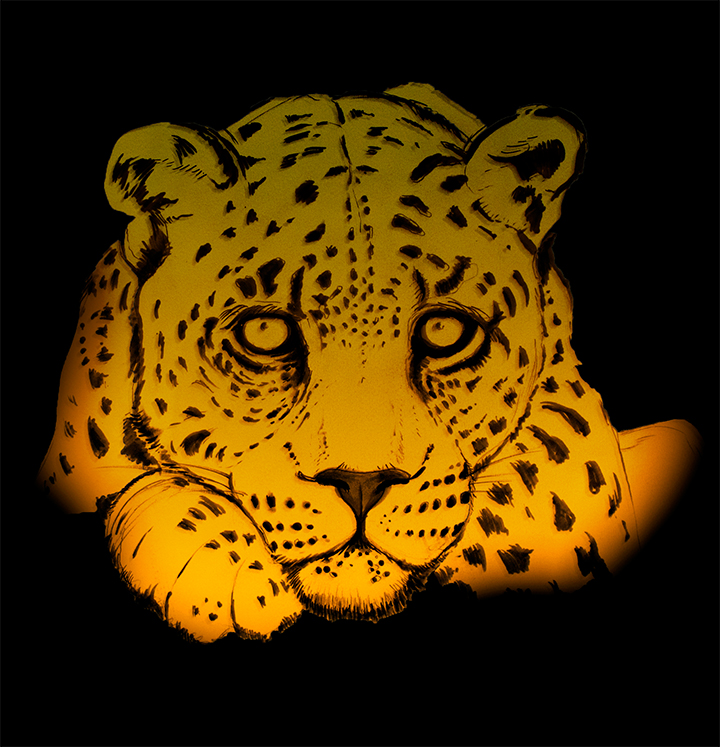 At J. R. Tucker High School, he took some art classes but quickly created his own style. Charlie became interested in graffiti or "street art." He followed the career of artists Zephyr and Dondi, who painted graffiti in New York City subways and on buildings. He also observed the work of Drew Brophy who painted beach scenes. Charlie combined the two mediums to make many of his own creations, for example, a graffiti word with waves surrounding it.
Charlie says he creates paintings two ways – from his head or his imagination and from images he sees in books or magazines. Horror movies often stimulate his imagination to draw monsters or skulls. If he copies a picture, usually a portrait or an animal face, he draws it exactly by looking at it, making sure to get the dimensions right. He either copies a picture, giving the artist credit, or draws from his imagination.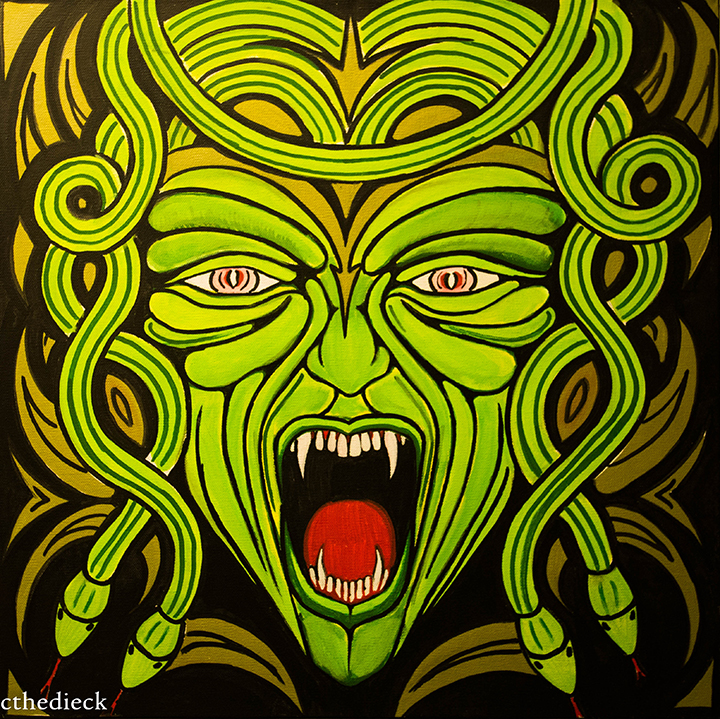 In his 20s, Charlie suffered greatly from mental illness. He was homeless, used drugs, heard voices, had panic attacks and experienced paranoia. Throughout it all, he tried to keep up with his art. He says that while in high school, he applied to VCU School of Art, but believes he was not accepted due to poor grades – no doubt a result of his illness.
He was in a group home, Chester House, at age 27, when his aunt and grandmother intervened. His aunt paid for a condo in Richmond's Shockoe Bottom where Charlie could do his art. An interest in photography had persisted throughout his life. When he was young, his grandmother gave him a Nikon camera and he took photographs everywhere he went. Remembering his interest in photography, his aunt paid for an online photography course with the New York Institute of Photography. He completed two classes, Basic Photography and Photoshop and received certificates.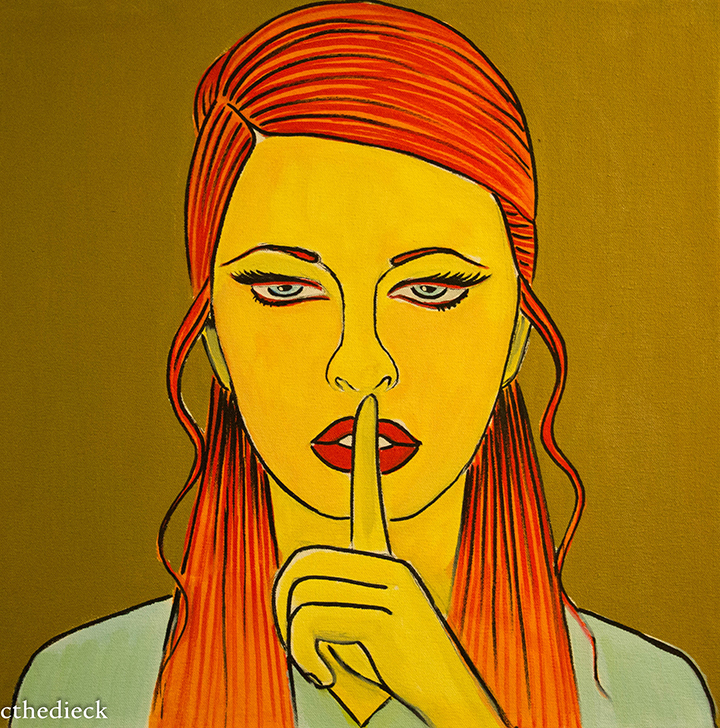 At the same time, Charlie wanted to get well from his mental illness. He found the National Alliance on Mental Illness (NAMI) and was trained to tell his story in the program, "In Our Own Voice." He was paid to tell his story in psychiatric hospitals and jails. From there he went on to complete his peer specialist training.
I first met Charlie in 2017 when he began working at RBHA, where I have been employed since 2004. Our supervisor at the time recognized Charlie's talent for art and gave him the opportunity to offer an art class, in addition to his other duties of escorting clients to their appointments and serving as a receptionist.
Around 2009, I brought up the idea of a newsletter by and for the clients of Richmond Behavioral Health Authority. I was sure there were undiscovered artists and writers at RBHA! The "powers-that-be" allowed me to do it, and I named my creation, Phoenix Rising. Like the mythological phoenix, we could all be "rising from the ashes" of despair, addiction, homelessness or other issues. I started slowly, from a four-page newsletter in Word to a 28-page magazine in bright colors in Publisher. I collect all submissions and lay out the pages on my laptop. I am gratified when clients are excited about seeing their work in print. The Phoenix Rising project is a mission for me to bring art and poetry to the clients.
When I saw Charlie's art and photography, I knew immediately that his work should be featured in Phoenix Rising. He has provided outstanding photos and paintings in five issues so far. Everyone who reads the newsletters comes to me and asks, "Who is this Charlie? He is so talented!"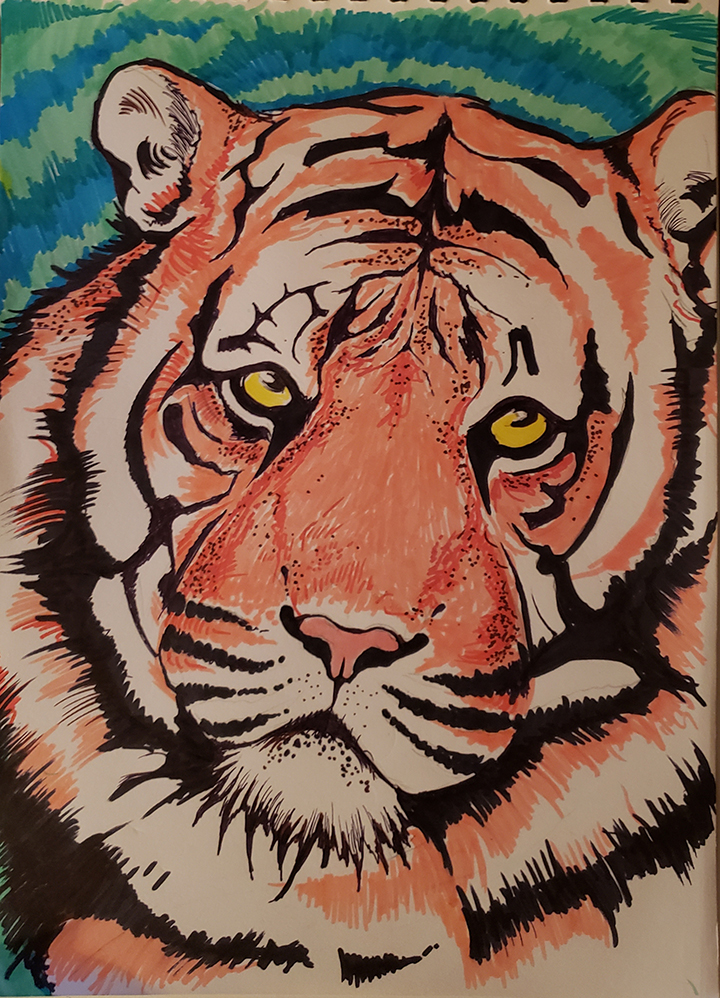 Charlie won an "Employee of the Month" award for his art and his gentle way of helping clients. Soon after, he was hired as a full-time Peer Specialist at RBHA's North Campus, formerly Rubicon, a substance abuse inpatient facility. Charlie is responsible for drug testing in urine samples, making progress notes on clients, offering support groups and also teaching an art class every Tuesday evening. He says, "It's cool to have art as a main outlet for these guys."
Charlie says his future plans include continuing to serve as a Peer Specialist, offering art classes and continuing his own art and photography, perhaps also exploring tattoo art. He is a strong proponent of recovery from mental illness and substance abuse. "You'll never master recovery," is one of his favorite sayings that he likes to share with other clients. Charlie knows firsthand that if someone doesn't comply with treatment, reach out to others and, most important, believe in oneself, growth and recovery are less likely to happen.
In Charlie Thedieck's case, creating his own art and helping others express themselves through art has made his own recovery healing and fulfilling.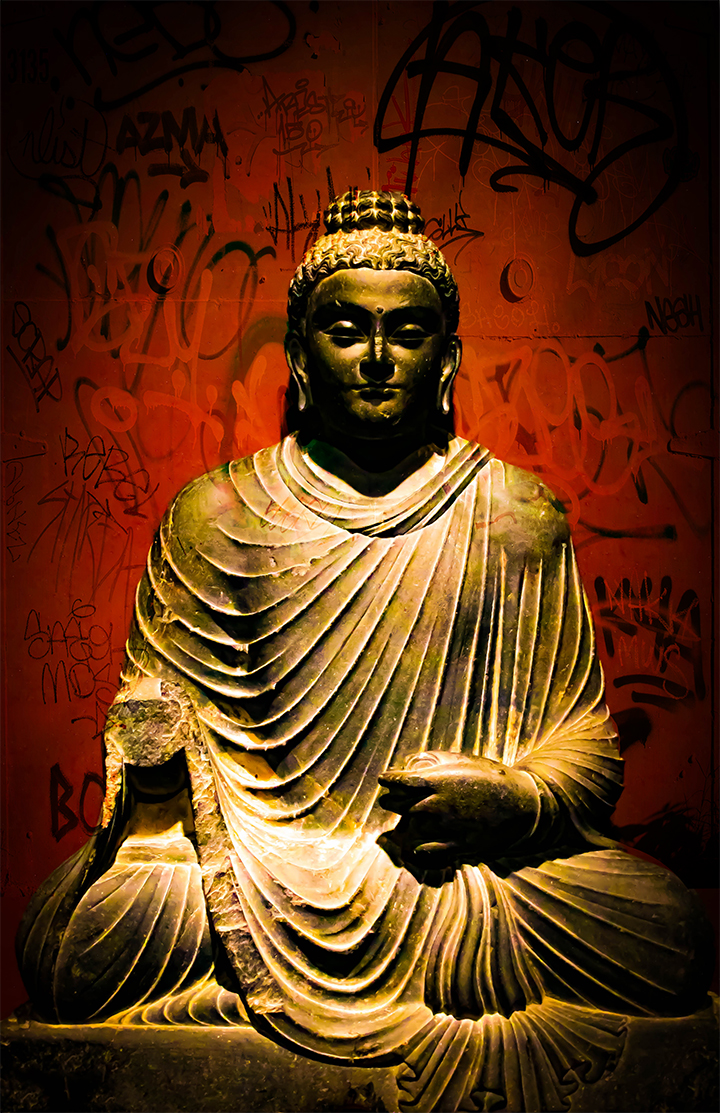 ---
Richmond Behavioral Health Authority (RBHA) is an agency that provides services relating to mental health, substance abuse, developmental disabilities, as well as child and family services and primary medical care, in the city of Richmond, Va. Three years ago, the state required that RBHA implement a Same Day Access program, called Rapid Access. Clients can walk in, be evaluated and be assigned case managers the same day.