Cosmologies from the Tree of Life: Art from the African American South opens at the Virginia Museum of Fine Arts (VMFA) in Richmond on June 8 and will be on view until November 17, 2019. The 34 art works that the museum acquired by gift-purchase from the Souls Grown Deep Foundation last year are the basis for this exhibition organized by Valerie Cassel Oliver, Sydney and Frances Lewis Family Curator of Modern and Contemporary Art, who selected these works for the museum.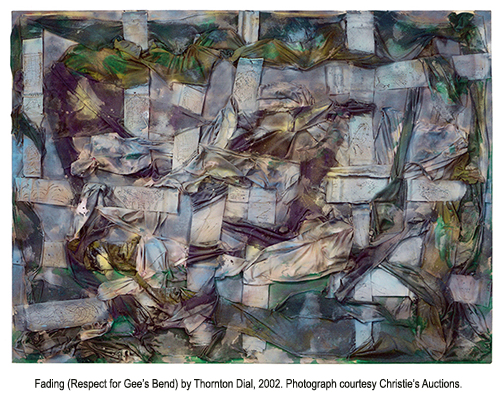 Twenty-one paintings, sculptures and drawings by Thornton Dial, Lonnie Holley, Ronald Lockett, Jimmy Lee Sudduth, Mose Tolliver, Jesse Aaron, James "Son Ford" Thomas and Purvis Young are represented. Thirteen quilts were chosen from the Gee's Bend quiltmakers, many made from corduroy acquired by quilters participating in the Freedom Quilting Bee cooperative who contracted with Sears Roebuck. Cassel Oliver said that these corduroy materials especially spoke to her and led her to choose them for their textures, subtle colors and significance. A comprehensive catalogue will accompany the exhibition.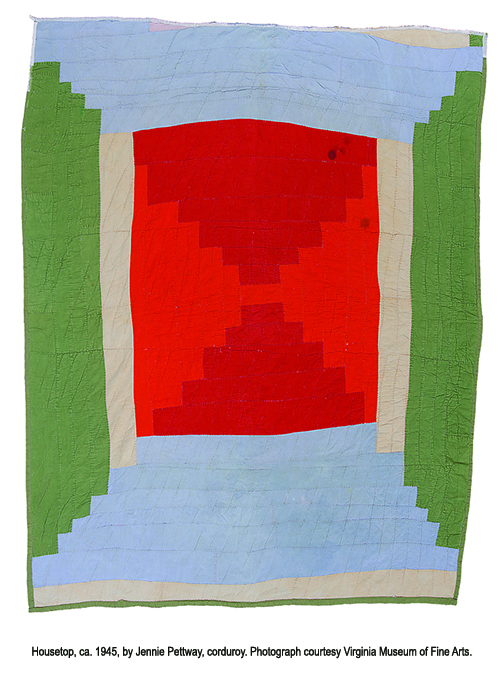 The Souls Grown Deep Foundation has initiated a grant program to fund internships for undergraduate students of color. These internships pay $5,000 a semester for the chosen student to work alongside curators, conservators, educators or administrators in museums that have received art works from the Foundation. The Virginia Museum, in addition to the New Orleans Museum of Art and the Philadelphia Museum of Art, received this grant for the spring 2019 semester. The Baltimore Museum of Art, Museum of Fine Arts Boston and Minneapolis Institute of Art, museums that acquired art works recently from the Souls Grown Deep Foundation, will also participate in this program in the 2019-2020 academic year.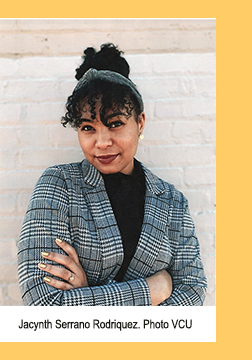 Jacynth Serrano Rodriquez, a junior at Virginia Commonwealth University in Richmond, is the first recipient of this funding at the VMFA. She began work with Cassel Oliver in January and has been instrumental in further researching the recently acquired works. She will also enjoy a trip to Atlanta to visit the Foundation and later Alabama, to visit the Gee's Bend quilters.
"With this grant and internship opportunity, we look forward to playing a part in shaping the next generation of museum professionals," said Alex Nyerges, director of the Virginia Museum of Fine Arts.
Souls Grown Deep Foundation donated Thornton Dial's Fading (Respect for Gee's Bend), 2002, 59 1/2 x 80 7/8 inches, which was auctioned at Christie's, November 16, 2018, to fund these internships. William Arnett, the founder of Souls Grown Deep, acquired this art work directly from the artist. The pre-auction estimate was $60,000-$80,000, and the painting was auctioned for $106,250, which should provide quite a few stipends for museum interns.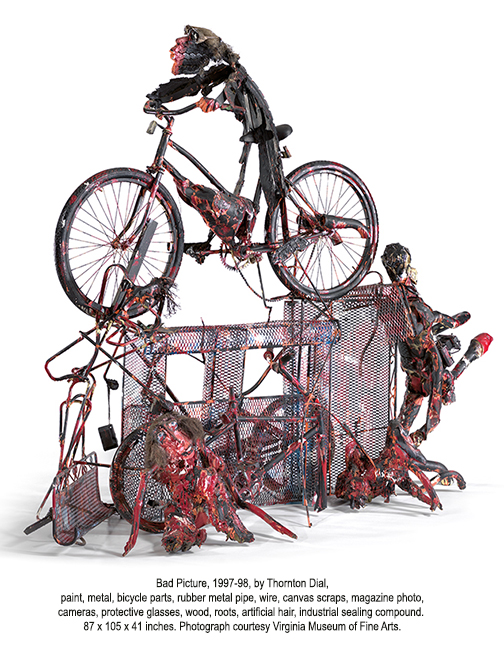 "We are exceedingly fortunate to include work by these iconic artists emanating from the African American South. Their works stand on generations of traditions that have shaped our understanding and appreciation of creative expression. I see this work as an invaluable tribute to American modernism and the larger American art narrative," said Valerie Cassel Oliver.