All photographs by Mary Anne Deane, except where noted.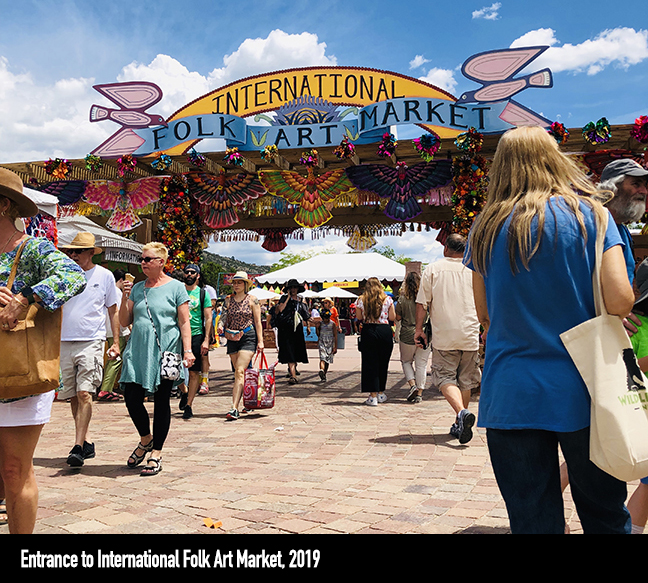 July is a great time to be in the beautiful high-desert of New Mexico because that is when the best folk art from all over the world comes to Santa Fe. Focusing on quality, authenticity and preserving cultural heritage, The International Folk Art Market (IFAM) has become a Mecca for lovers of art. The Market is the largest folk art festival in the world with more than 25,000 people attending the annual three-day event to celebrate global art and cultures.
The Market is juried by two teams of experts. First class artisans from all over the globe who are lucky enough to be invited arrive in style. This year in a wondrous moment of serendipity, I found myself on the front row of the Santa Fe Plaza just minutes before the kickoff parade for IFAM 2019. The artists are definitely the stars of this show. In a wild celebration of cultural diversity, the crowd welcomed the striking and colorful artists as they chanted, drummed, danced and sang their way around the Plaza.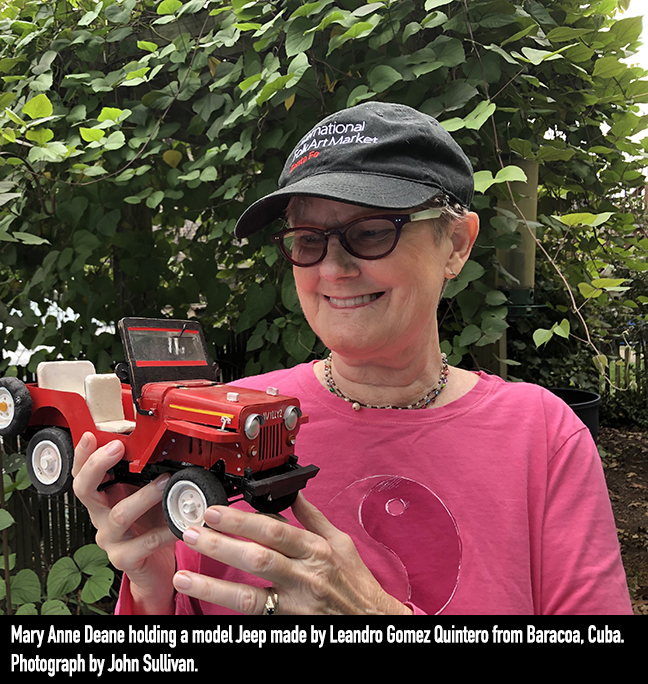 Caught up in the excitement of color, sound and humanity, I found myself screaming "Welcome" and "Thank you for coming" to these gifted artisans who had gone to the expense and trouble of traveling so far to share their gifts. I offered an apology to the woman in front of me for repeatedly screaming in her ear. She laughed and cheered me on when I told her I would not be silenced. No way would I miss this opportunity to welcome and celebrate the depth and breadth of colorful humanity bound together by the making of art.
This year, July 12-14, the 2019 Market featured 178 artists representing 52 countries. The honorary chairman Ndaba Mandela (grandson of Nelson Mandela) declared the Market a celebration of the diversity of humanity. Through the Mentor to Market Program, new and veteran artists shared resources, knowledge and wisdom, thereby helping fledgling artists to enter the global stage. While celebrating traditional skills and innovation, shared ideals also include global unity, community sustainability and economic change.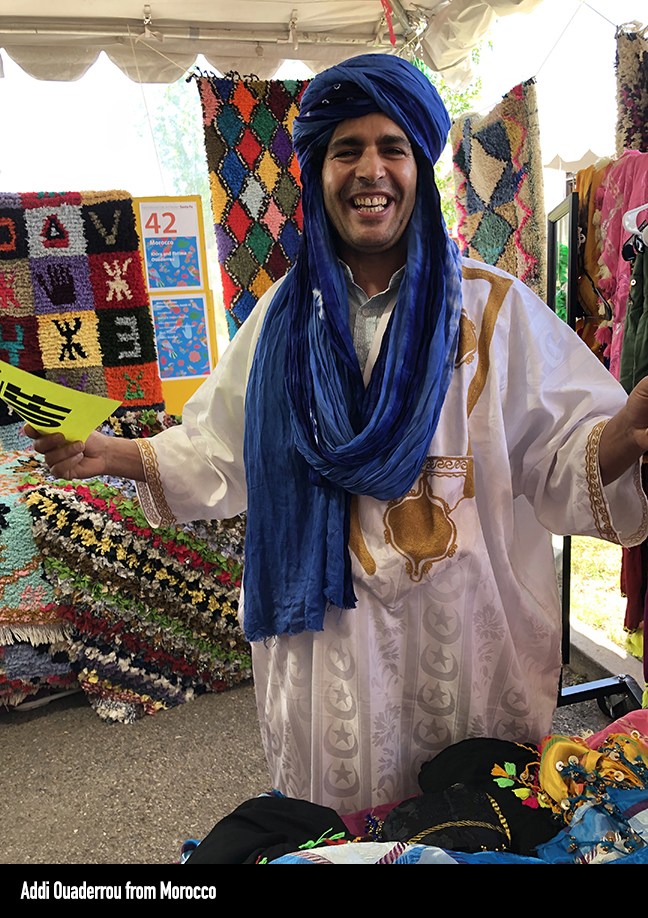 In addition to affirming global artistry, the Market also helps to provide valuable resources for education, infrastructure and medicine for families and communities worldwide. As of 2018, the Market has generated more than $31,000,000 in artist earnings with the average artist earnings attaining more than $17,000. When the artists return home with their earnings, it impacts their entire community. For many from developing countries, daily incomes average less than $3.10 per day. The Market also offers a means to help fight political dislocation, gender inequality and other forms of social and economic oppression.
As a first-time attendee this year, I decided to jump in with both feet and sign up as a volunteer. I was happy I did because it was an energizing and uplifting experience that gave me an inside view of the Market and its artists.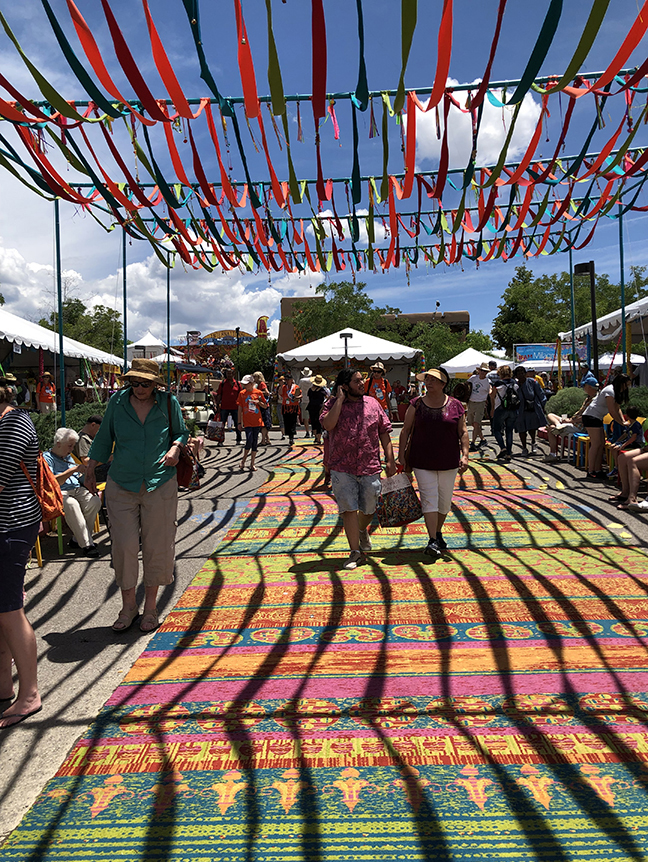 I had the opportunity to volunteer as an Artist Assistant (a person who works in the booth with an artist to help with the sales process). My artist was Leandro Gomez Quintero, whom I had met when we went to Baracoa, Cuba, the previous February. Gomez makes small-scale replicas of trucks, cars, jeeps and motorcycles out of paper and other material. However, due to visa restrictions, he was unable to attend the market this year, but his motor vehicles were sent to Santa Fe, and I was in charge of selling them.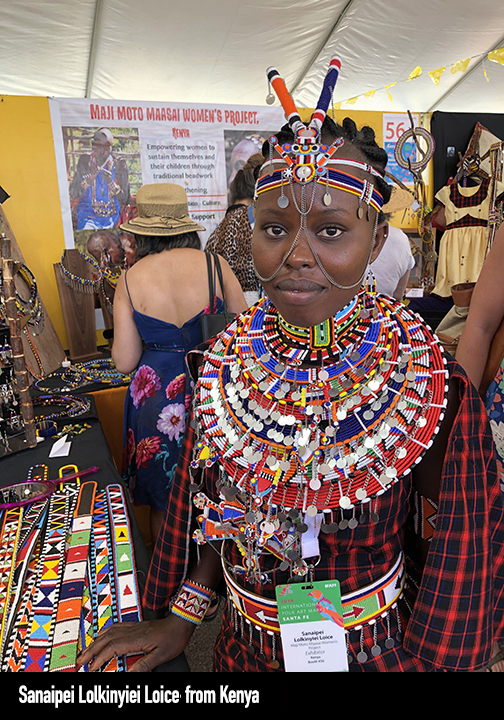 The event is expertly run and offers many different types of volunteer opportunities to interact with artists and visitors from around the world. Other jobs involve: airport greeters, artist lunches, booth set-ups, cashiers, entertainment, "handy persons," interpreters and translators, market hosts, market signs, volunteer check-ins, water team, and other jobs that are carefully detailed on the IFAM's website.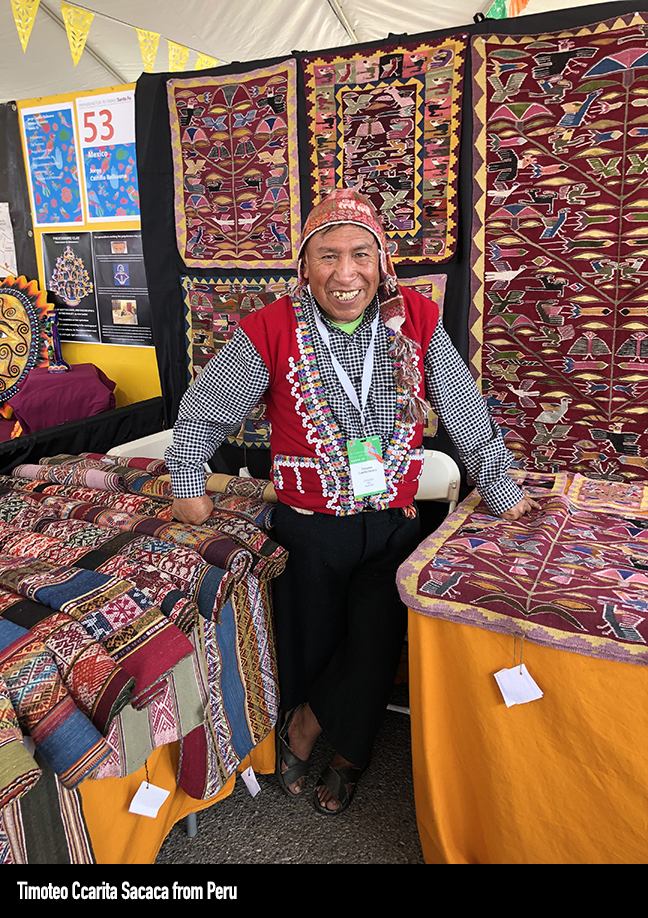 According to its website, www.folkartmarket.org., the IFAM's Vision Statement is: "The International Folk Art Market envisions a world that values the dignity and humanity of the handmade, honors timeless cultural traditions, and supports the work of folk artists serving as entrepreneurs and catalysts for positive social change."
The IFAM's Chief Executive Officer Stuart Ashman says, "In our increasingly polarized world, the Market is both a global economic booster and a balm for the spirit."
So mark your calendars for July 10-12, 2020, and next year plan to attend this remarkable event. For more information, visit the IFAM website or call: 505-992-7600.