As many of you know by now, the Folk Art Society of America has entered into an agreement with Longwood University for the gradual transfer of the society to the university over a period of two years, more or less.
Those of us on the executive board and the loyal FASA membership have built the Folk Art Society from a local Richmond group formed in 1987 to a viable national organization. In the beginning, our mailings were prepared around the Oppenhimers' dining room table. A guest bedroom was our office where we initially published a six-page, fold-over, black and white newsletter. Twenty-seven years later, the Folk Art Messenger is distributed nationally and internationally. Our 40-page, full-color, advertisement-free, award-winning magazine is recognized as the only folk art magazine in the United States published three-times a year, and one of two such magazines in the world publishing in English. Our annual national conferences attracts prominent speakers to the symposium and a faithful band of attendees from around the United States. Our website has received numerous national awards for its design and content.
We are happy to report that all of these elements (known as the Core Programs) will continue. The Folk Art Messenger, the annual conference, the art auction and the FASA website will be an important part of the future of the Folk Art Society as it continues to grow and expand.
The FASA Board of Directors and invited members of the National Advisory Board met March 21-23, 2014, at Longwood University to discuss and debate this proposal. The group was unanimously in favor of this affiliation. The combined boards have been working with the university, represented by Johnson Bowles, originally a member of the FASA Board of Directors and subsequently Associate Vice President for Corporate and Foundation Relations at Longwood. From this discussion came a Memorandum of Understanding (MOU), various Deeds of Gift and related official, legal documents, which have been approved by Longwood University's President and Board of Visitors and the Virginia Attorney General's office.
The gist of the matter is that during a transition period of at least two years, a new combined FASA National Advisory Board will work with representatives from Longwood University to initiate and develop this newly named entity, the Folk Art Society of America at Longwood Center for the Visual Arts, or by acronym, FASA@LCVA.
The archives of the Folk Art Society will be transferred to Longwood University to be located in a secure and environmentally sound place in Farmville, Va., which will become a Folk Art Research and Study Center. These archives, accumulated over a period of 30 years, consist of more than 1,000 books and catalogues, as well as files of original materials (letters, posters, exhibition announcements, photographs, printed matter, slides, videotapes, written records) complete sets of publications, and essentially irreplaceable documents and memorabilia on the subject of folk, self-taught and outsider art from the United States and around the world. Plans are being made for the eventual digitization of these non-circulating archives that will become available for research and study. They also will be cross-catalogued at Longwood University's Greenwood Library. We hope these archives will grow as more contributions are made to it.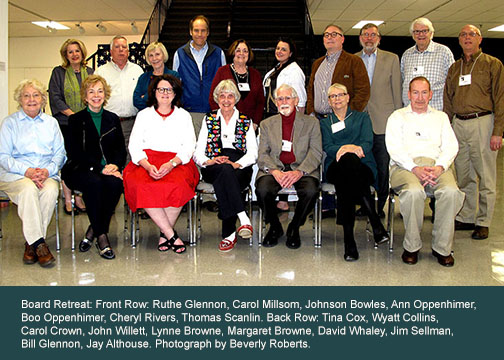 The board of FASA, with Longwood University representatives, soon will initiate a national search for a paid executive director. A fund-raising campaign will be underway to create an endowment, with its annual earnings to be matched by the university, that will pay the salary of this person, who also will qualify for an academic appointment, requiring a master's degree or higher. We anticipate this process to take a couple of years, and your president and members of the executive committee and other National Advisory Board members will be on hand to mentor and assist in this on-going transfer of institutional memory.
Johnson Bowles, who has been so instrumental in developing the plans for this project, is leaving Longwood to assume the position of Vice President of Advancement at Warren Wilson College in Asheville, N.C., as of September 22. However, she will continue on the Advisory Board of FASA@LCVA and will assist in this transition where possible.
The president of Longwood University, Dr. W. Taylor Reveley IV, is extremely enthusiastic about this project, to which he lends his unconditional support and advocacy.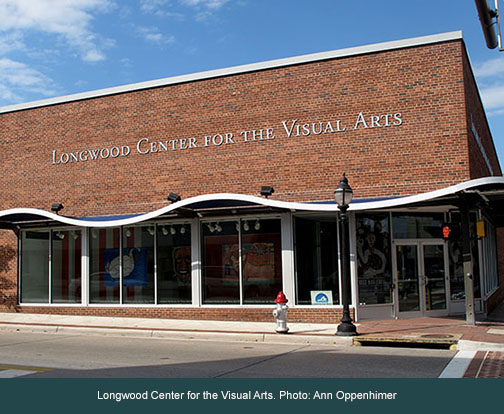 Since we are just now embarking on this endeavor, new to all of us, we will keep the membership of the Folk Art Society informed as the program progresses. We further ask your support to ensure and perpetuate the longevity of the Folk Art Society of America.
– Ann F. Oppenhimer